Home Additions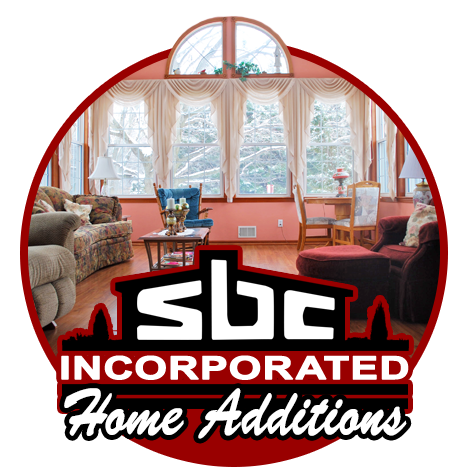 The possibilities for home additions are limited only by your imagination.
Adding on a kitchen, bathroom, or study can be a simple and inexpensive way to improve your home and your way of life. Imagine if you and your loved one didn't have to use the bathroom in shifts. If the kids each had their own rooms, they would have nothing to argue about. (Nice try!)
Families change over the years and so do your needs. Improve your home and way of life with an additional bathroom, study, bedroom or expanded living space. State Building Company will turn your dream into reality.
Photo Galleries
Todd Garage Addition | June 2019
Garage addition, changed the roof line, plus siding and roofing on the whole house. The "during construction" pictures are from Scott's perspective, from inside the cab of the skid-steer. They show the sand being laid into the floor of the garage in preparation for the concrete the following day.
Hall Addition | Spring 2019
There used to be a sunroom on the back of the house. We removed it, built an addition that will be utilized all 4 seasons, roofed the house, and built a deck next to the addition. On the interior, shiplap was installed on the walls and wood trimmed ceiling was custom fitted by our carpenter Billy. Flooring and the wood stove were the finishing touches.
Adams Addition | May 2019
Day One - The footings were dug and then poured full of cement.
Provorse Addition / Large New Kitchen | May 2019
Kulik Addition | May 2019
Sunroom Addition | Dec 2018
Ongoing Addition | Dec 2018
Recent Garage Additions
Garage / Addition / Driveway | Fall 2016
Misc Additions
Simple and inexpensive way to improve your home and your way of life.